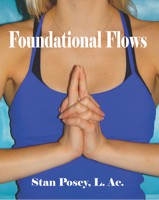 Using Jin Shin Jyutsu and the Astrological Birth Chart to Create Flow between Soul and Spirit
Awakening and Facilitating the Alchemical Wedding of Soul and Spirit
The Foundational Level Course
Epub format works for most non-Kindle e-book readers. Epub book here is epub2 format, which works with the widest variety of e-book readers. Walmart/Kobo edition is epub3, which works with many newer e-book readers.
"Stan has shared a personal, beautiful 'Cherry-On-Top' for my Jin Shin Jyutsu Mudra practice, making it very personal to me. It's amazing -- the peace and grounding I feel from the experience inside of me. A wonderful GIFT. Thank you Stan!" - Susan G.
"Using their individualized Self-Help finger sequences, my clients reported they experienced better sleep and, noticeably, less anxiety in just days. And, because the sequence is so simple and easy to use, they apply it often." - Jenny F.
"During this series of sessions I directly experienced the re-ignition of my body's innate harmonizing force. Looking back, it was the beginning of my return to my authentic self. I am forever grateful." - Angie E.